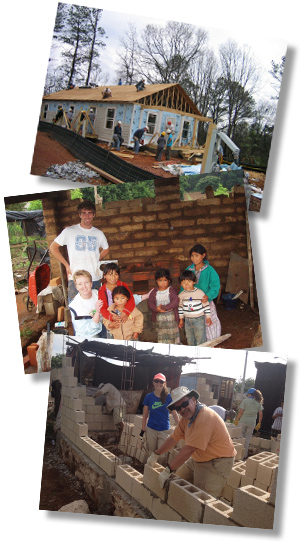 Saint Luke's Presbyterian Church is a 40-year old congregation of the Presbyterian church (U.S.A.) in the heart of Dunwoody, Georgia. With over 800 members, our church is dedicated to an active outreach ministry which supports our local, national and international partners. Funds raised through businesses and individuals that sponsor the Tartan Trot race, enable us to support the following organizations:
Local Outreach Partners
Druid Hills Night Shelter
International Outreach Partners
Last year, the race hosted 1,150+ runners and raised approximately $110,000. These funds, along with generous donations from corporate and individual sponsors, helped St. Luke's provide financial and hands on support to many outreach partners locally and around the world.
Why Tartan Trot?
The Presbyterian Church traces its roots to 16th century Scotland and the Reformation. Each year Saint Luke's Presbyterian Church sets aside one Sunday to celebrate our heritage and remind us of our connection to Scotland.
How can you help?
Become a Tartan Trot Sponsor at one of the levels outlined in the sponsorship packet. The sponsorship package will provide you information related to publicity and promotion opportunities for your business.
Click Here to download the 2018 Tartan Trot Sponsorship Package